I'm Economics Tutor Andy Tai
In economics-tuition.sg, I provide economics tuition for all courses, including GCE 'A' levels, IB and AP economics. I aim to provide the best economics tuition service and the most concise lecture notes to students. The formula to doing well in your exams is: quality notes + quality tuition = success !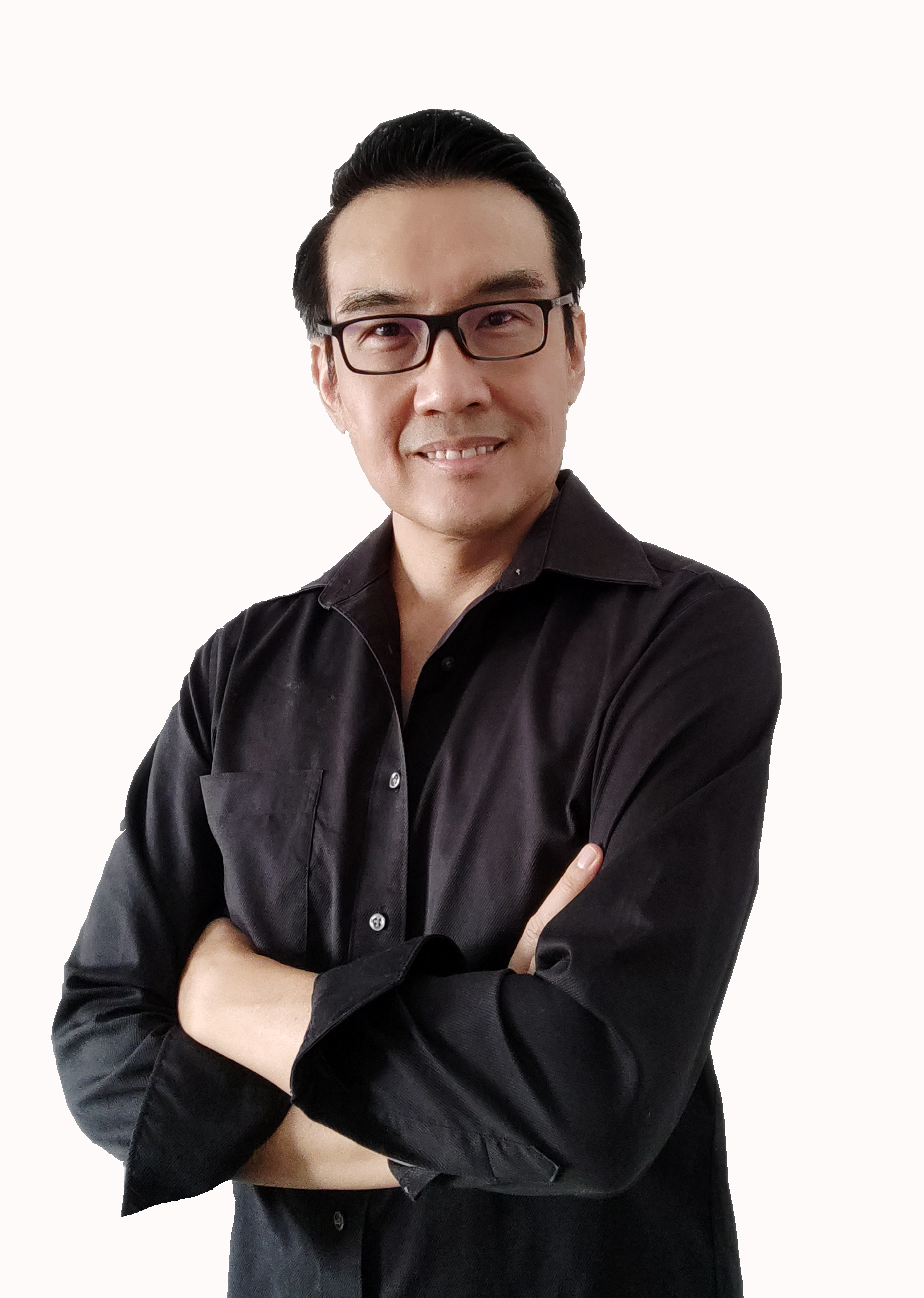 Imparting Knowledge – Sharing Insights – Inspiring Curiosity
Shaping Human Capital By Changing The Way They See The World
I am an experienced lecturer in economics, data science and data analytics. I bring together close to 30 years of working experience in many establishments, including universities, startups, and government bodies.
Prior to devoting full time into lecturing, I was with the Singapore civil service working on economic research and other policy initiatives. Collectively, I have acquired unique perspectives of the real-world challenges that corporates and individuals faced, including the limitations and trade-offs of government policies. As a trainer, I deliver economic and analytic courses that focuses on business insights and macroeconomic trend analysis, and incorporates real-world perspectives as case studies. In turn this helps learners better understand and apply acquired learnings into practice. 
Aside from economics, I also conduct add-on workshops in data analytics and data science. This special blend of economic-analytics cocktail can help learners to future-proof their skillsets in this fast evolving era, and it will also equip them with the essential competencies to analyse real world data and economic events. Taken together, these skillsets will enable learners to better see and appreciate the world with new 'economics' lens. In the process, this can help them to make more informed decisions incorporating multiple perspectives and trade-offs. Overtime, they will also find themselves becoming  more confident and more able to take initiative for their own learning. Slowly but surely, learners will build up their awareness and understanding on economics and be able to see its intricate connections to many real world problems. To this end, I hope that learners will also eventually grow to become more resourceful and civic-conscious, and work hard to improve not only their own lives, but also those of others around them.
Besides Economics-Tution.sg, I also have active teaching engagements with Singapore Polytechnic (SP), Singapore University of Social Sciences (SUSS), Singapore Business Federation (SBF) and others. I was a former Economics Lecturer with the Singapore Manufacturer Federation (SMF) Academy where I taught Principles of Economics Module in the Diploma in Business Administration. I have acquired WSQ Advanced Certificate in Training and Assessment (ACTA) that specializes in conducting courses for continuing professional development.
I graduated with a Master Degree in Applied Economics from the National University of Singapore, with a distinguished CAP score of 4.6 out of a maximum score of 5. In addition, I also scored distinctions in both Microeconomics and Macroeconomics in my BSc in Economics from the University of London, and I was also awarded a book prize for outstanding academic achievements.
My name is Andy Tai, and I'll be your Economics Tutor. I am here not only to help you get that distinction in your Economics; I am here to equip you with the skillsets to create a better tomorrow.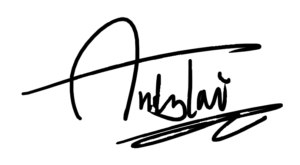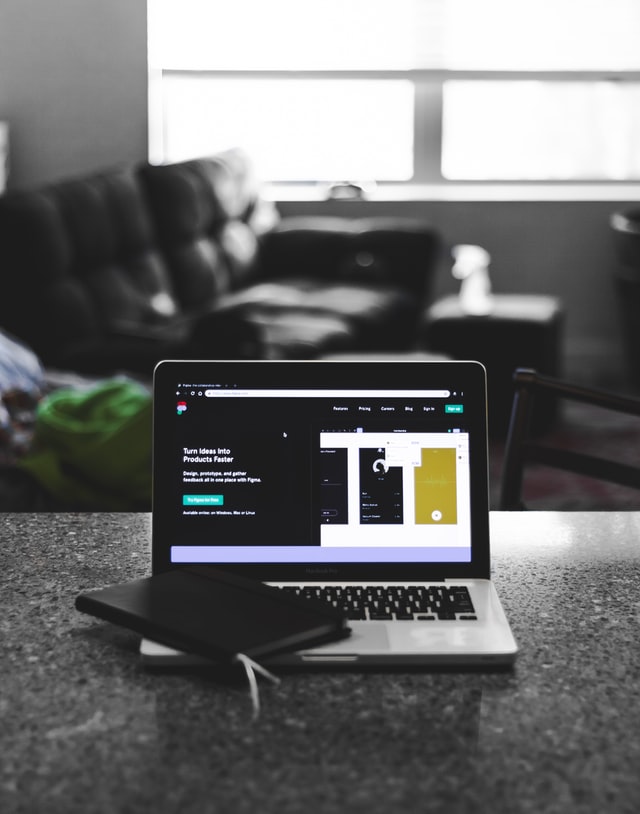 The Courses That I Am Teaching
I teaching a variety of economic and analytic courses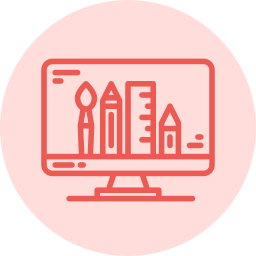 Tuition for H1 and H2 GCE 'A' Level Economics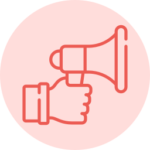 Tuition for AP / IB Macroeconomics and AP / IB Microeconomics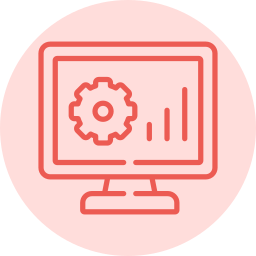 Workshop and Tuition for Data Analysis and Analytics courses in Orange, Tableau, as well as R and Python Programming
Why you should take Economics Tuition from Andy?
Are you searching for high quality economics tuition in Singapore? For students studying GCE A-level H1 and H2 economics as well as those getting ready for the challenging AP Economics and IB Economics exams, Andy delivers top-notch JC economics coaching.
As an experienced tutor in both economics and data analytics, Andy provides students with a well-rounded education that includes both theoretical and practical knowledge. Additionally, instead of relying on rote memorization, his economics lessons emphasize a thorough grasp of economic concepts and their real-world applications. Furthermore, his methodical approach to teaching economics classes covers the material in a way that is clear-cut and simple to understand.
Exams can be difficult, and students need to analyze the questions carefully before applying the relevant concepts in order to do well in their papers. In this regard, Andy helps students to cultivate their analytical abilities, by coaching them on how best to analyze data and comprehend results. In turn, students will eventually grow to become more confident as they are better able to handle difficult exam questions.
Last but not least, Andy believes that economics should be entertaining and interesting. He frequently uses real-world examples to illustrate economic ideas and make lectures more approachable to students. In addition, Andy also makes learning simple and fun by piquing students' interest in economics.
In summary, Andy provides high quality GCE A-Level, AP, and IB economics coaching if you're seeking for one of the best economics tutor in Singapore. He gives students the help they need to succeed by putting a strong emphasis on the development of analytical abilities and making economics studies enjoyable and interesting.
These are a few reviews from various courses that I have taught. Click here to see more reviews from LinkedIn.

This is Olalekan, one of your current analytic students. I want to thank you for being such a good teacher. I have been in several training sessions since I started this journey but you are the best of all.
Your style and method, patience, and above all skills are unequaled. Thank you so much for your efforts.

I recommend Mr Tai as an instructor to learn from for topics related to Data Analytics, Machine Learning and statistics. He is clear and systematic in his delivery, and his teaching materials enable practical practice of the concepts taught. His concept maps concisely and clearly summarised the key information required in the subject matter. 

Andy has demonstrated a deep understanding of both Data Science and Economics. While I was under him for my Data Analytics course, he explained the machine-learning concepts extremely well and the mathematical foundations behind them. Math and coding are not my strong suites, but he definitely made it easy for me to understand logically. You can tell that he really knows what he's talking about in-depth. Thanks you Andy!
Frequently Asked Questions (FAQs)
1. Why am I struggling with economics?
There could be various reasons why you may be struggling with economics. Here are a few possible explanations:
Lack of Interest: It may be tough to become motivated to study and completely engage in the material if you are not interested in economics.
Lack of comprehension: Economics may be a challenging subject that calls for a solid grasp of many different ideas and concepts. It may be challenging to understand more complex issues if you have not thoroughly mastered the fundamental ideas.
Difficulty in Application: Applying theoretical notions to actual circumstances can be difficult because economics also requires a lot of arithmetic and critical thinking. It may be difficult to properly understand the principles as a result.
Ineffective Study Techniques and Insufficient Study Time: Students may struggle with economics if they are using ineffective study techniques or not dedicating enough time to studying. For example, if you spend hours passively reading a textbook without actively engaging with the material or testing your understanding, it may be challenging to retain the information. Additionally, students may not be spending enough time studying economics. Economics can be a complex subject that requires a significant amount of time and effort to understand fully.
Inappropriate Instruction: Sometimes, the quality of instruction can play a significant role in your struggles. This can include unclear explanations, inadequate examples, or differences in teaching style that do not align with your learning preferences. It may be tough to completely connect with the topic if your teacher's training method does not resonate with you. In such cases, consider seeking additional help from private tutors or reviewing the material on your own to supplement your learning.
Large group environment: Some students struggle to concentrate and learn in a classroom with many students. It might be difficult to ask questions or participate in conversations when they are distracted by other pupils or external influences. Smaller study groups or one-on-one coaching may be more beneficial in such instances.
It's essential to identify the cause of your struggles with economics so that you can take appropriate steps to address them. Consider talking to your teacher, or seeking additional help from private tutors. With effort and dedication, you can overcome your difficulties and gain a better understanding of economics.
2. Do I need economics tuition?
Whether or not you need economics tuition depends on your individual situation and needs. If you are having difficulty in economics and are not making progress despite your efforts, seeking additional assistance from a tutor or economics tuition may be beneficial. A tutor may provide you personalized attention and assistance, identify where you can improve, and provide extra materials and practice activities to help you master the subject.
On the other hand, further tuition may not be necessary if you are already making progress in your studies and are confident in your comprehension of economics. It is essential that you evaluate your personal needs and choose what would be most beneficial in your own circumstances.
3. What are the key differences between H1 Economics and H2 Economics?
H1 Economics introduces fundamental micro and macroeconomic concepts, but H2 Economics is more advanced and covers a broader variety of subjects including: factor immobility, information failures, market dominance, firms and decisions, and international trade. H2 Economics is more challenging, demanding higher-level analytical and critical thinking skills, and is appropriate for students interested in pursuing higher education or jobs in economics or similar subjects. H1 Economics is more suitable for students who have a general interest in economics or want to gain a basic understanding of economic concepts.
Students enrolled in H1 and H2 Economics will share the same tuition classes. H2 students, on the other hand, will be expected to attend additional lessons in June and September to cover those extended topics.
4. What makes Andy different from the other economics tutors in the market?
Andy's Economics-Tuition.sg is a top-notch economics tuition provider with a difference. Here's what sets Andy apart from the rest:
Experienced and Highly Qualified Tutor: Andy, the founder and principal tutor of Economics-Tuition.sg, is a highly qualified and experienced tutor with more than a decade of teaching experience. He holds a Bachelor of Science (Economics) from the University of London and a Master of Social Science (Applied Economics) from the National University of Singapore. During his academic career, he scored distinctions in his economics courses, demonstrating his exceptional academic abilities. Besides his vast teaching experience, Andy has spent many years in the corporate world, where he engaged in business development, corporate analysis, and economic research. Andy routinely shares his real-world insights with his students, enriching their learning experience and giving them with a thorough grasp of economics that goes beyond textbooks.
Customized Learning Approach with Appropriate Student-Teacher Ratio: Andy uses a personalized teaching technique that takes each student's particular requirements and learning styles into consideration. As a result, he has successfully helped students improve their grades and gain a deeper grasp of economics. Furthermore, to ensure consistency in the quality of each course, the maximum class size is limited to 10 individuals. This allows for a lot of interesting dialogues and specific clarifications while yet keeping an appropriate student-teacher ratio.
Exam-Focused Coaching: Andy's teaching focuses on preparing students for exams, equipping them with the necessary knowledge, skills, and more importantly strategies to score well in their economics exams. He provides detailed explanations of economics concepts and exam-style practice questions to reinforce learning.
Flexible Tuition Arrangements: Andy offers various tuition choices that allow students from a variety of situations to obtain a quality economics education at an affordable price. To accommodate his students' various learning styles, he provides group and individual tutoring sessions, as well as online lessons. Andy also offers free consulting sessions after courses through email and Whatsapp, where he explains any issues and answers any queries outside of his teaching hours within a 24-hour timeframe to the best of his abilities.
Data Analytics Training: In addition to teaching economics, Andy provides data analytics classes during vacation periods. This allows students to blend analytics and economics while also gaining practical capabilities that are relevant in today's rapid evolving market.